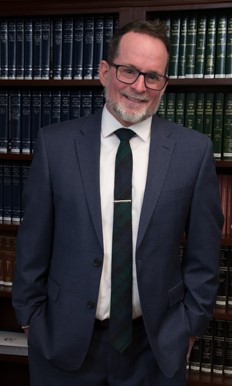 JD Bristol, Managing Attorney
Licensed in Washington and Idaho

Justin D Bristol is a graduate of Regent University School of Law, where he earned his law degree in 1999. He also holds a undergraduate degree in Economics from University of California, Irvine. He has been practicing law in the Pacific Northwest since 2000, with a focus on litigation, specifically in the areas of real estate and construction. He often serves as associate counsel in general business litigation.
He gained expertise in construction and real estate law while working for the general counsel of Pierce County Master Builders Association, and also sat on the Board of Advisors for the Washington Multiple Listing Service. He is often called JD, and he believes in continuous learning in his field.
In his free time, he enjoys spending time with his wife and four children and supporting various charities. He is admitted to practice law in Washington Supreme Court, All Washington State Courts, All Idaho State Courts, District Court Of Idaho Federal Court, Western District of Washington Federal Courts, Eastern District of Washington Federal Courts, Ninth Circuit Court of Appeals. He is a member of the following professional organizations: Spokane County Bar Association, Snohomish County Bar Association, The Federalist Society, Washington State Bar Association, Idaho State Bar Association.
Mr. Bristol is admitted to practice law in the following Districts:
Washington Supreme Court
All Washington State Courts
All Idaho State Courts
District Court Of Idaho Federal Court
Western District of Washington Federal Courts
Eastern District of Washington Federal Courts
Ninth Circuit Court of Appeals
JD is a member of the following professional organizations:
Spokane County Bar Association
Snohomish County Bar Association
The Federalist Society
Washington State Bar Association
Idaho State Bar Association